They did a good job, those Hayward managers, when they hired just under 40 of us to roam around and speak to the visitors about art. Over a year has passed, and the more I get to know the amazing people I work with, the more preposterous it feels not to share the brilliant work being generated by them. So here you go, another bi-monthly concrete chronicle!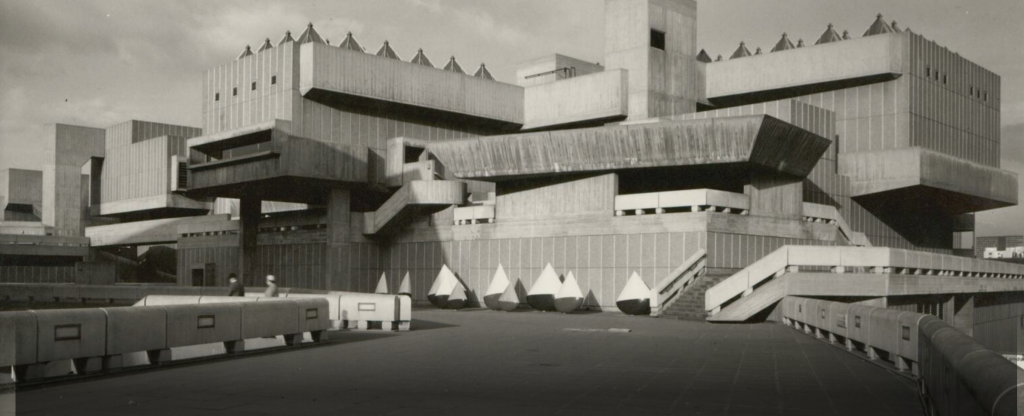 Get Hysterical, for GOSH!
You're Hysterical is a monthly event, presented by Lizzie Merrill, which seeks to support new and experienced performers in showcasing their work. Earlier this month Lizzie hosted Get Hysterical for GOSH! because when Lizzie was 9 years-old, she was diagnosed with Acute Myeloid Leukaemia and treated at Great Ormond Street Hospital. Get Hysterical for GOSH! showcased emotional, funny and smart performances from those with lived experiences, and also managed to raise £437.75 for Great Ormond Street Hospital, a fantastic achievement. You're Hysterical's next event will be 22nd May at Star of Kings, Kings Cross, London.
Photo by Kiri Emmerson

Photo by Kiri Emmerson
New Flesh Presents The Last Days of Jack Sheppard, 25th April at LUX
Georgie Brickman runs the New Flesh residency, currently seeking their next artist-in-residence for May – Sep 2019 (apply here). This Thursday Georgie will be presenting a screening of The Last Days of Jack Sheppard (UK, 2009, 57 minutes) by Anja Kirschner and David Panos, a critical costume drama that parallels to Great Britain's first recorded financial crisis in the year 1720. The screening will be followed by a short talk about the costume decisions at LUX, London on Thursday 25th April at 19:00, pay as little as 1p to attend.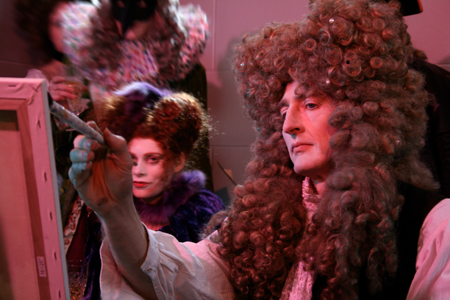 The Hayward Writing Challenge, Shower
Sheyamali Sudesh designed a wonderfully inclusive writing challenge, and invites friends of the Hayward Gallery to have a go. The challenge is to write a 100-200 words on a given word. The word this month is "shower". Unless you're a very fast writer, it's probably a little late for this month as the closing date is tomorrow (Wednesday) but there is a discussion for anyone who has written or would like to hear what people have written on the last Wednesday of each month at Royal Festival Hall Level 1 cafe at 19:30. Those who have written but can't make the discussion or those who want to submit their work in general can email me at sheyamalisudesh@hotmail.com. For more information, refer to this helpful PDF for more.
Jonathan Agassi Saved My Life, BFI Flare Festival Film review
I could do a simple copy + paste job for this one, but actually I thought James' film review should be read entirely by you. James, who writes the To Be Reel film reviewing blog, was invited to review BFI's Flare Festival. I couldn't help but smile when I read the introduction to Jonathan Agassi Saved My Life (2018). It's very human. James places themself into the review in a really meta way that creates a whole new story, one that I would happily have kept on watching, so thank you for that. Jonathan Agassi Saved My Life (2018), directed by Tomer Heymann, go for it.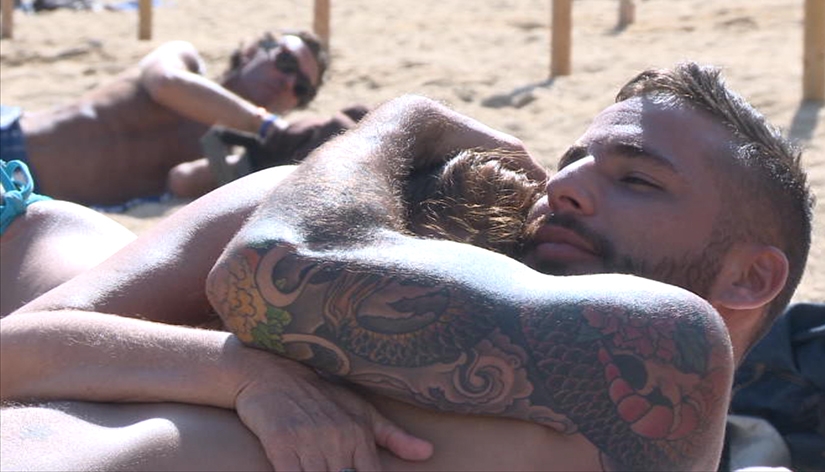 Thought Aloud's new episode, "Boredom"
This week on Thought Aloud, the two ticket box staff battle boredom, apathy and the general public, and wrestle through the day while struggling to think outside the box. Starring Jennifer Byrne & Paul Carroll By Sam Gould & Chloe Christodoulou. Subscribe on Youtube and watch the weekly web series develop, and watch this weeks episode below!
That's it for now. The end of Arbus and Attia means we take a long break, where they'll be more to update you on! Until then, Sophie x