If all the humans died out today, within a year, the plants of this planet will thrive, their roots breaking free from the concrete skin we've been trapping them under. Buildings will be covered in vines and the animals will roam free again. In between this utopian dream and the dystopian nightmares pulling you back into reality after a long night, is where Indigo Zoom's world lies. Set in an alternative 'now' thats neither here nor there, maybe its nowhere or maybe its here/now, the government saturates the public with environmental lies, drowning out the truth and re-writing the past.
For commercial gain they seek to privatise air by selling 'Oxy Masks', propaganda is the scent on their breath. The cries of seeds sowed but not nourished is the drone tone that perpetuates our story, scattered by hydrogen hackers, the anomalies, the light, the baroque~cyborgs who are just yearning to #breathefree. Indigo Zoom wakes with a fire in her heart, a vision to quest and a gaol to escape from.

– Ayesha Tan-Jones

Ayesha Tan Jones, Eurasian artist graduating from Central Saint Martins, London this year, works with issues concerning the energy, form and identity of the Female Spiritual, placing this archetypical figure at the centre of a radiant and humming cosmic world view. Ayesha harnesses the essence of the innocent and powerful perception projected by the Artist's inner-child, in an attempt to communicate with and stimulate her audiences own infantile infinite potency. Pop music, sculpture, digital image and video mix collage manipulation are combined to express a political consciousness traversing the universe on a quest for adventure.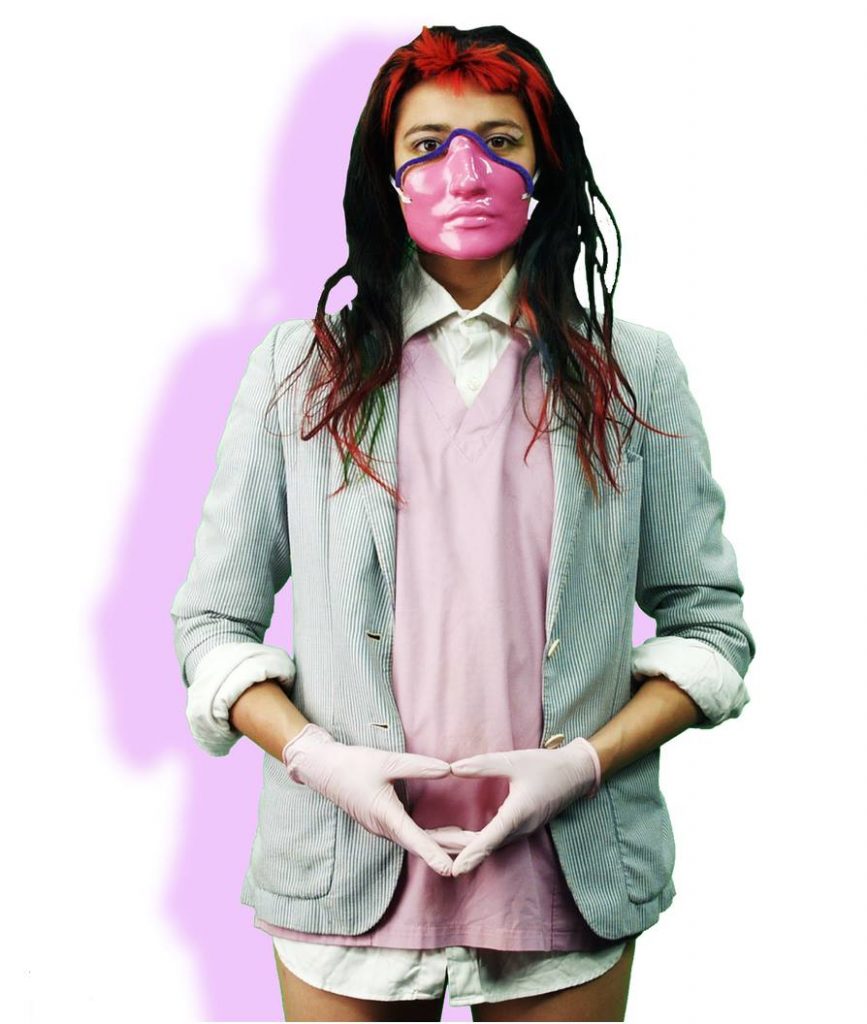 The Gaze is Not Something You Have or Use (It is a relationship entered into) was an exhibition of work and publication of national and international wāhine artists and writers. Each artist created work that was embodied, marked by their experiences and offered ways of expressing empathy through self care, repetition, unlearning / learning and humour.

Contributors and collaborators:
Audrey Baldwin (Ōtautahi)
Katherine Botten (Narrm)
Sophie Cassar (Narrm)
Quishile Charan (Tāmaki Makaurau)
Klein (London)
Ayesha Tan-Jones (London)